Growing the Food We Eat
Food grown at Welcome Table Farm is selected based on what we like to eat. And the "we" is the combined preference of the farmers and shoppers, the growers and eaters. Over our ten seasons of farming we've refined a list 60 some vegetables that both thrive in our climate and are favored in kitchen and at table. Food is picked at the right maturity, washed well, and cooled in our root cellar. We harvest most perishable items within 24 hours of sale, ensuring that they are fresh upon arrival to your home and will last until you are ready to eat them. Our farm is certified organic through the Washington State Department of Agriculture. You can trust that all of our products are pesticide free and grown in nutrient rich soils. We hope that you will be a satisfied part of the Welcome Table "we." Our food offerings for 2017 are listed below and available for purchase online through the "Shop" page.


Community Supported Agriculture (CSA) Share:
The weekly mix of farm fresh bounty includes salad greens, cooking greens, roots, fruit (more fruit then ever before!), and other popular seasonal foods. Feeds a household of 2-4 people.
Tuesdays, June through Thanksgiving.

25 weeks @ $20 weekly average = $500
Join the 1st Tuesday of July, August, or September. Prorated.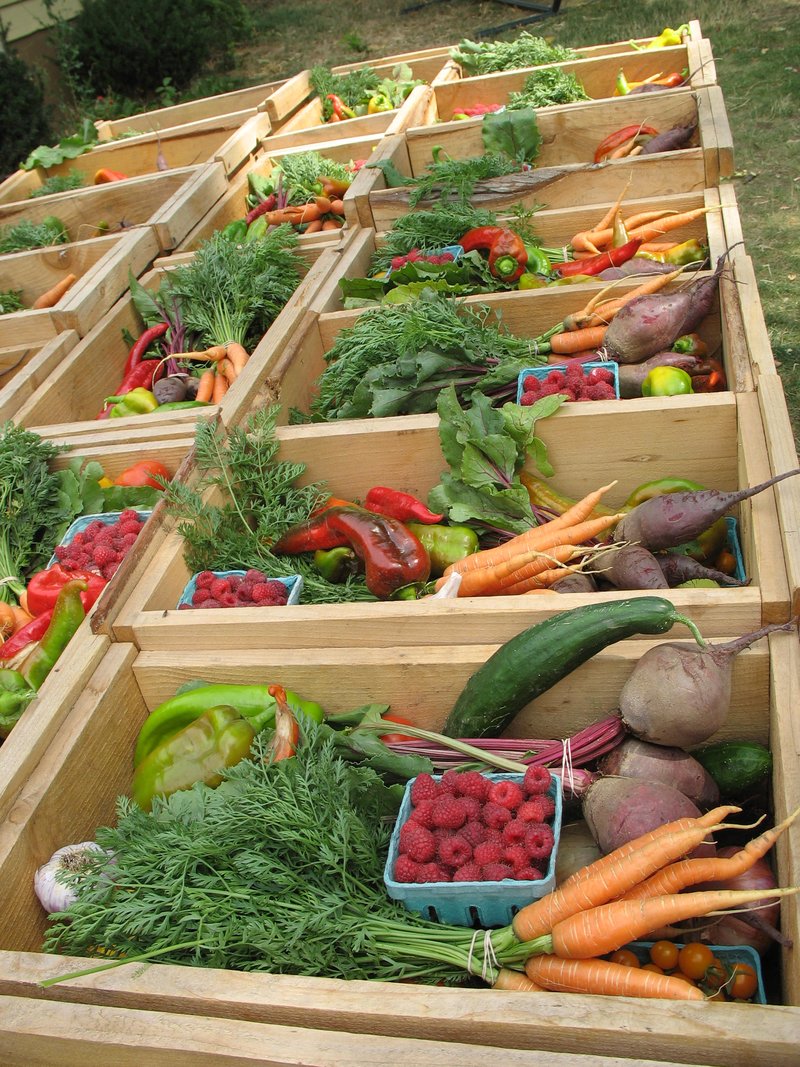 Bonus Box Add-On Option:
For household that eat more produce or are dedicated to preserving the harvest, this supplemental share will bring you bounty at good value.

Varying by week, the Bonus Box will include a mix of items or bulk quantity of a single food. Pre-order/selection process to be worked out.
Tuesdays, June through Thanksgiving.

25 weeks @ $10weekly average = $250
U-Pick for CSA members:
As a perk for CSA members picking up at the farm, there will be additional u-pick items available throughout the season. This is a trial. IF successful the U-pick option will be expanded for all CSA members in 2018. Instructions for picking will be detailed in the Farmstand and through the e-newsletter. Items may include peas, raspberries, cut flowers, herbs, pickling cucumbers, cherry tomatoes.
Farmstand Share:
Support
the farm with your up-front purchase and get a 10% discount on all food and flower purchases. Buy a $250 share and receive an extra $25 in credit.
Shop
at your convenience at the Farmstand at
1812 Old Milton Hwy.
April through November, Wednesday-Sunday 10-6pm. Sunday: 50% off perishable items. Credit must be used within the 2017 season.
Subscribe to the weekly email and get the news of on farm happenings and specials.
Farmer's Market- Saturday, Downtown Walla Walla , May-October
Chat with your farmers while you shop. Visit with friends. Listen to music. Enjoy juice, tamales, and other treats from local vendors.